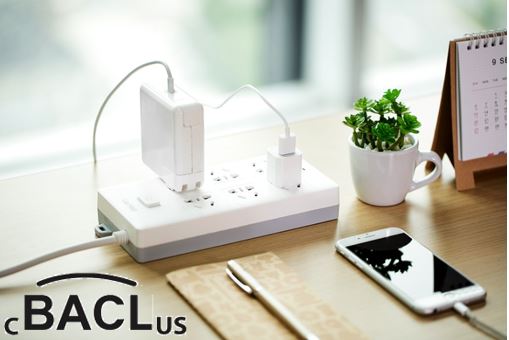 What is Product Safety?
Manufacturers and suppliers of Information Technology Equipment, Audio Video Equipment, equipment used for measurement, control or laboratory and medical equipment are subjected to test their products against industry standards.  The purpose of such test is to prevent hazards from happening. 
BACL is a Nationally Recognized Test Laboratory under OSHA's NRTL Program and is recognized by local and federal AHJ's, retailers, e-commerce distributors and consumers.
We are also NB and CBTL under IECEE CB Scheme recognized by over 50 nations, a CB for the SCC (Standards Council of Canada).
BACL is an OSHA – National Recognized Test Laboratory (NRTL) 
Many of OSHA's workplace standards require that a NRTL test and certify certain types of equipment as safe for use in the workplace. NRTLs are independent laboratories that meet OSHA's requirements for performing safety testing and certification of products used in the workplace. 

UL62368-1/CSA62368-1/EN62368-1/IEC 62368-1 for Audio/Video, Information, and Communication Technology equipment

UL60950-1/CSA60950-1/EN60950-1/IEC 60950-1 for Information Technology Equipment

UL60065/IEC60065/EN60065 for Audio/Video Equipment

UL61010-1 / EN61010-1/IEC 61010-1 for Laboratory, Control, and Measurement Equipment

UL60601/IEC60601/EN60601-series Standards for medical equipment

UL1993/CSA1993 for self-blasted lamps and lamp adaptors

UL153/UL1598/UL8750 for Lighting Products

CAN/CSA C22.2 No. 250.0/ CAN/CSA C22.2 No. 250.4/CAN/CSA C22.2 No. 250.13 for Lighting Products

"CE Mark" – Low Voltage Directive / Machinery Directive
Why Choose BACL as your Product Safety partner?
BACL will walk you through the certification process and answer any questions you may have. Additionally, BACL can perform a preliminary Technical Construction File review and preliminary testing of your product in order to reduce the overall cost and time required for its final certification.
Due to various duties that Authorities Having Jurisdiction (AHJs) have, as a top priority, the requirement to keep people and property safe, BACL offers On-Site Field Testing and Evaluation to help you verify compliance and to obtain AHJ approval of your equipment.
Code authorities' count on BACL's technical expertise and over 25 years of experience to provide thorough evaluations, trustworthy certifications, and the technical support needed to guarantee safe code-compliant installations.
BACL provides field labeling services of unlabeled & non-certified electrical equipment with the highest level of integrity helping you avoid unexpected delays and rejection from AHJs. BACL can confidently demonstrate that your product complies with the applicable requirements.  If needed, we will be on site within 24 hours or the following working day through our team of field inspectors across the U.S.
Over two decades of product safety expertise and relationships with AHJ's, we work with you and the local AHJ to meet your deadline and secure approval with your local or state inspector.
Ready to speak with an expert?