Sri Lanka - TRCSL New Type Approval Regulation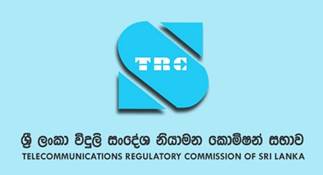 The Telecommunications Regulatory Commission of Sri Lanka(TRCSL) has made Radio and Telecommunications Terminal Equipment (RTTE) Type Approval Rules 2020 under Section 68 read with Sections 5(o), 5(q), 5 (v)& 5 (w) of the Sri Lanka Telecommunications Act No: 25 of 1991 as amended.
RTTE Type Approval Rules was published in the Extra Ordinary Gazette No. 2196/51 of 09/10/2020 and will come into effect on 16/12/2020.
BACL has summarized some changes for you:
1 sample required to support type approval applications, with TRC reserving the right to request up to 2 samples for all TA ( previously only Telecom product need sample).

TRCSL has the right to keep the samples for 2 years.

Mandatory labelling requirements for all equipment approved by TRC. Labels must be purchased from TRCSL.

The label requirement will be implemented from June 16th, 2021.

Test report submission within 3 months validity ( Or declaration of the validity of the report from the Manufacture)
Existing certificate will be Valid for 6 months and after that all need to apply for new certificate (

Only the standard type approval

process is available for this type of certification)
Validity of the Certificate changes from 3 years into 4 years .

So does the exempt letter. The validation will be 4 years.

The certificate holder must be a local company that hold also the telecommunication license. Previous certificate under manufacturer will not valid after 6 months  and it will required to apply Normal New Application under a local company.
If you would like to have a further discussion, please feel free to contact sales@baclcorp.com.