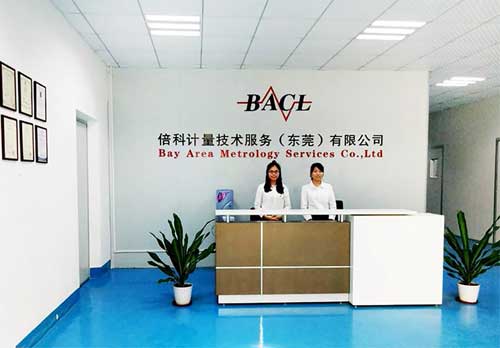 On April 10th, 2018, the Bay Area Metrology Services (Dongguan) Co., Ltd, successfully obtained the approval of the national accreditation committee (CNAS) of China (No. L10924). The metrology department has obtained 21 metrology standard assessment certificates issued by Dongguan quality and technical supervision bureau, and it obtained 9 measurement audit certificates from the national metrology institute, which results are satisfactory. The CNAS review is the first evaluation for this time, with 107 items of metrology and calibration, the ability can cover the length of mechanical thermal engineering, physical and chemical optics, electromagnetic radio, etc. BACL metrology with the professional technical ability and management level to obtain the unanimous approval and affirmation of CNAS review panel, which is a sign that our company has the qualification to issue a fair third party calibration certificate for social independence. It's another development and breakthrough of the BACL group development.
China National Accreditation Service for Conformity Assessment (CNAS), is the only one domestic qualified laboratory that approved by the national certification and accreditation supervision and management committee at the present, which is responsible for the accreditation of the laboratory and inspection agencies of certification bodies.
Bay Area Metrology Services (Dongguan) Co., Ltd is wholly owned subsidiary of the Bay Area Compliance Laboratories Corp. USA.The registered capital is more than ten millions, possessing independent legal person qualification, specialized in metrology calibration and technical support and training series of authoritative institutions. Currently we have more than 50 employees, including undergraduate course for more than 90%.  BACL established a good reputation in the field of calibration with strong brand advantages, and covers electrical radio mechanical thermal physical and optical length, etc.
Bay Area Metrology Services (Dongguan) Co., Ltd is a third party metering institution approved by the China accreditation council for conformity assessment (CNAS)-L10924 and Guangdong quality and technical supervision bureau, which fully equipped with the qualification of third-party test report, which has international credibility. Our test reports are with international credibility, now has a large number of high precision detection equipment and a group of well-trained senior engineer of the expert team, at the same time, based on the corporation has more than 20 years technical experience in the field of electronic and optical test, especially in the field of electronic optics and physics and chemistry, etc.
| | |
| --- | --- |
| | |
Bay Area Metrology Services (Dongguan) Co., Ltd obedience to the fine tradition of BACL group, accurate, efficient and authoritative professional is our tenet, we will detect the masses of customers to provide professional and high quality calibration certification and technical advice, and one-stop service, to meet the different needs of customers in the different field.
The following is the detailed and relevant standards for each professional metrology project that adopted this time.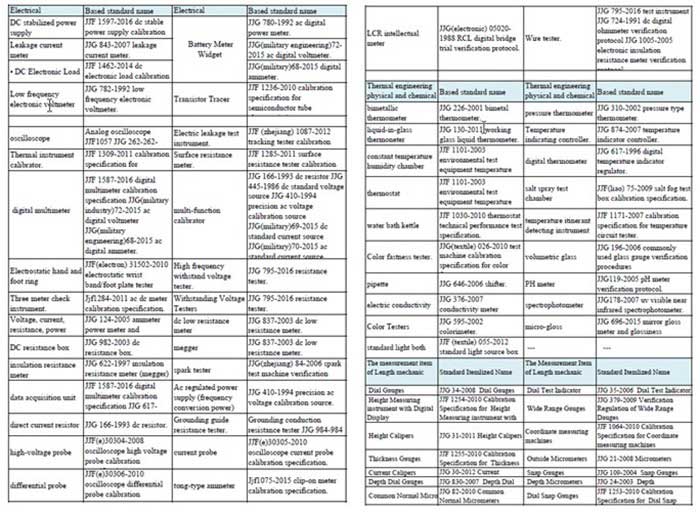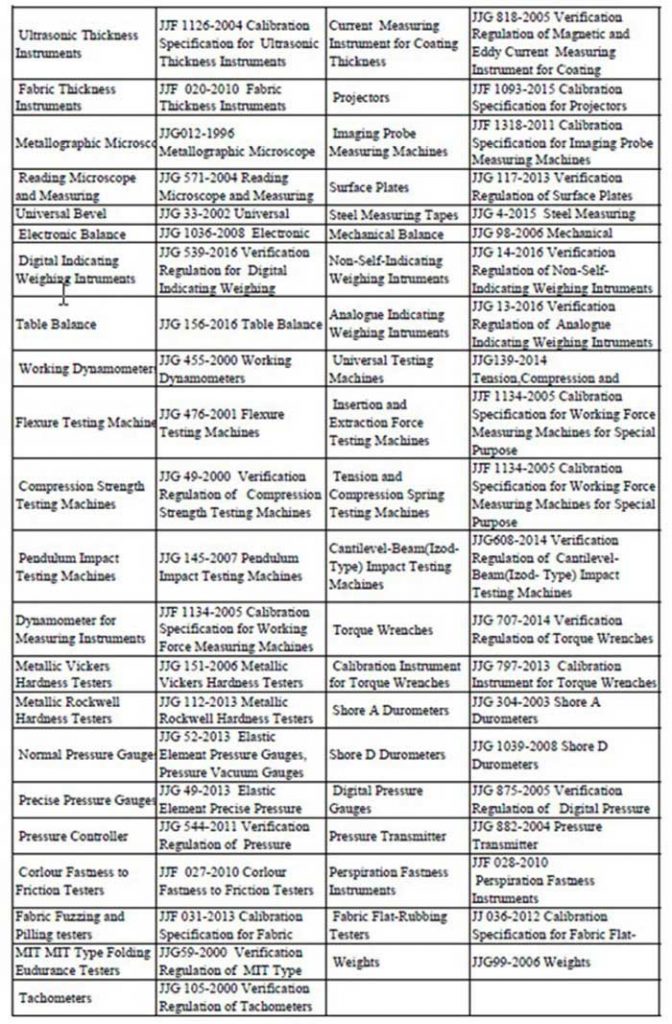 Since Bay Area Metrology Services (Dongguan) Co., Ltd was founded, it always adhering to the professional, efficient, honest and convenient service tenet, and committed to provide users with the best quality measurement calibration services. We will use the CNAS review as an opportunity to further strengthen the internal quality management and expand the capability coverage, so as to continuously improve the business capability and scope of measurement calibration, which can provide more users set calibration technology consulting and training in the integration of one-stop service.
Please contact our friendly Sales Team for information or request information from our Compliance Experts for technical inquiries.