Children's products are one of the most highly regulated products due to the risen numbers of recalls by worldwide authorities in recent years. As a result, safety aspects of children's products have gained significant concerns and many countries have developed their own regulations and standards.
As a one-stop quality third party testing and certification organization, BACL strives to enhance the quality, safety and performance of children's products through product testing, design and evaluation.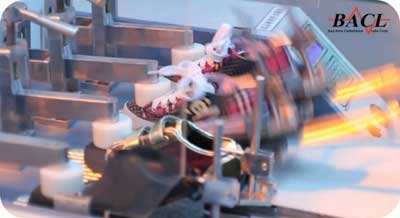 Our services cover a wide range of products, including:
Accessories & Jewelries
Electrical & Electronic Toys
Games
Metal Toys
Plush/Stuffed Toys
Teethers and Teething Toys
BACL's global accreditation in toys and children's products testing including:
American Society for Testing and Materials (ASTM)
Australia and New Zealand (AS/NZS)
Canada Standards (CHPA, CCPSA)
European Toy Safety Directives
International Organization for Standardization (ISO)
Japanese Industrial Standards (JIS)
German Standards (DIN)
Guo Biao Standards (GB) issued by the Standardization Administration of China (SAC)
US Consumer Product Safety Commission (CPSC) / Consumer Product Safety Improvement Act (CPSIA)
Various State Regulations including California's Prop 65 and Washington State's Children's Safe Products Act
Toys Safety Testing

Toys are any product or materials which are d……[View details]


Child Use and Care Article safety testing

Child Use and Care articles are that Manufacturer ……[View details]

Children's Jewelry Testing

Children's Jewelry occupies a considerable parts i……[View details]
Please contact our Compliance Experts for technical inquiries or our friendly Sales Team to schedule testing or a tour of our facilities.